Gourmet food vending machines for

 fresh ready-made meals
in the Hainaut region. Planning a visit to Hainaut, Belgium? Why not seize the opportunity to discover the charm of Chimay or the scenic beauty of the Lacs de l'Eau d'Heure while treating yourself to a delectable freshly prepared meal along the way?

La Thiérache Gourmande is a network of vending machines located in the Hainaut region, offering a wide selection of fresh, ready-made meals. Combining expertise and high-quality products, we offer healthy recipes to suit all tastes. No need to order or reserve in advance. Simply visit one of our vending machine locations and let your cravings guide you. Available at any time, our automated machines allow you to pick up delicious take-away meals in just a few minutes.
Lasagna
The ultimate timeless classic of prepared meals
Meatballs in tomato sauce
A comforting dish that will delight both young and old
Vol-au-vent
Puff pastry shell filled with chicken, mushrooms, and a creamy sauce
Shepherd's pie
A traditional and family-friendly dish that brings joy to every generation
Escavèche
A regional specialty made with eel, coated in a vinegar sauce
Salads
A delicious selection of refreshing homemade salads
Sandwiches
A variety of sandwiches for a quick gourmet snack
Appetizer platters
Whether with family or friends, share a flavorful platter of tastings
Barbecue
A BBQ assortment for a convivial moment around a grilled feast
Eco-friendly vending machines
La Thiérache is 'Gourmande' only if we can share our love for food in an eco-responsible manner. Our commitment is reflected in the use of 100% biodegradable trays and vending machines that comply with rigorous environmental standards. These machines are designed with enhanced insulation, featuring large thermos glass, UV-resistant film, and energy-efficient LED lighting. By maximizing capacity, we effectively reduce restocking trips and minimize avoidable waste. To optimize efficiency and reduce environmental footprint, we use an online platform for remote management, including inventory control, sales tracking, pricing, temperature monitoring…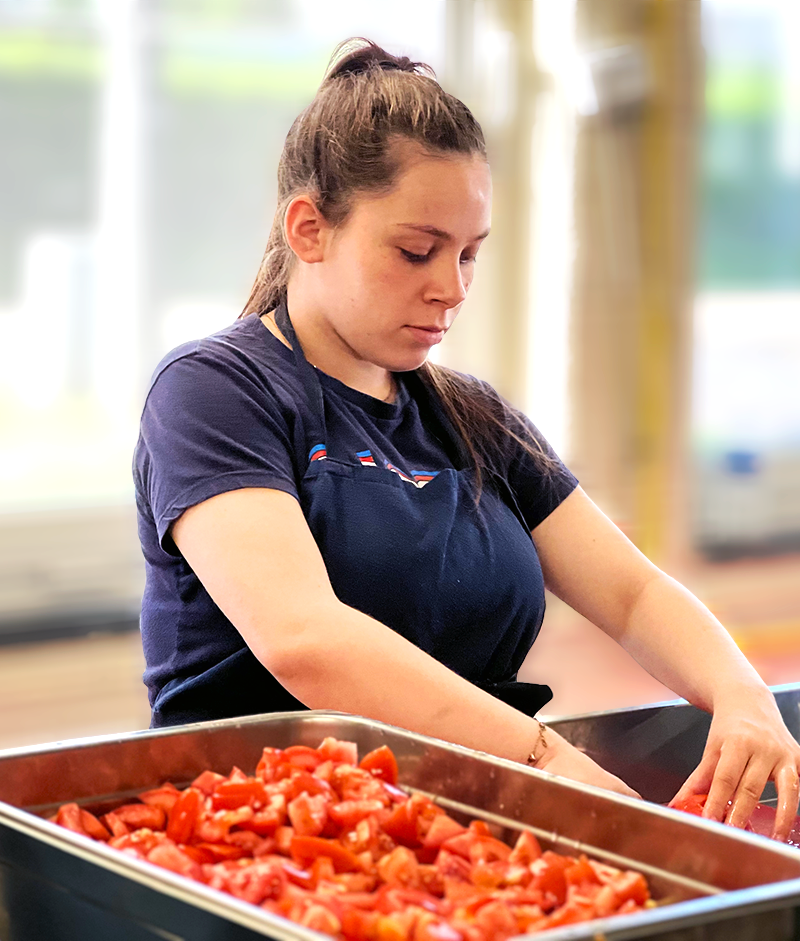 At La Thiérache, we place great importance on sourcing locally and ensuring the utmost freshness of our ingredients. This commitment is at the core of our values. We proudly collaborate with local partners, resulting in recipes that beautifully capture the essence of each season and highlight the finest regional flavors. But that's not all! Our dishes are lovingly homemade. Each day, our team of talented chefs prepares your delectable take-away meals before delivering them to our various vending machines. They craft recipes that celebrate the regional cuisine while ensuring a harmonious balance of nutritional value, without ever compromising on taste, of course.
By choosing La Thiérache Gourmande, you are actively supporting a partner dedicated to building an inclusive society. As a Work Integration Social Enterprise, we provide meaningful employment opportunities for those furthest from the labour market, offering roles that are suited to their skills and ensuring fair compensation. We place people above all else, and each recipe is thoughtfully crafted and executed with care, dedication, and passion. Our talented chefs, under the guidance of trained supervisors, transform local products into delectable meals that promote both taste and health. We regularly create new recipes to offer a diverse range of flavors that appeal to all palates.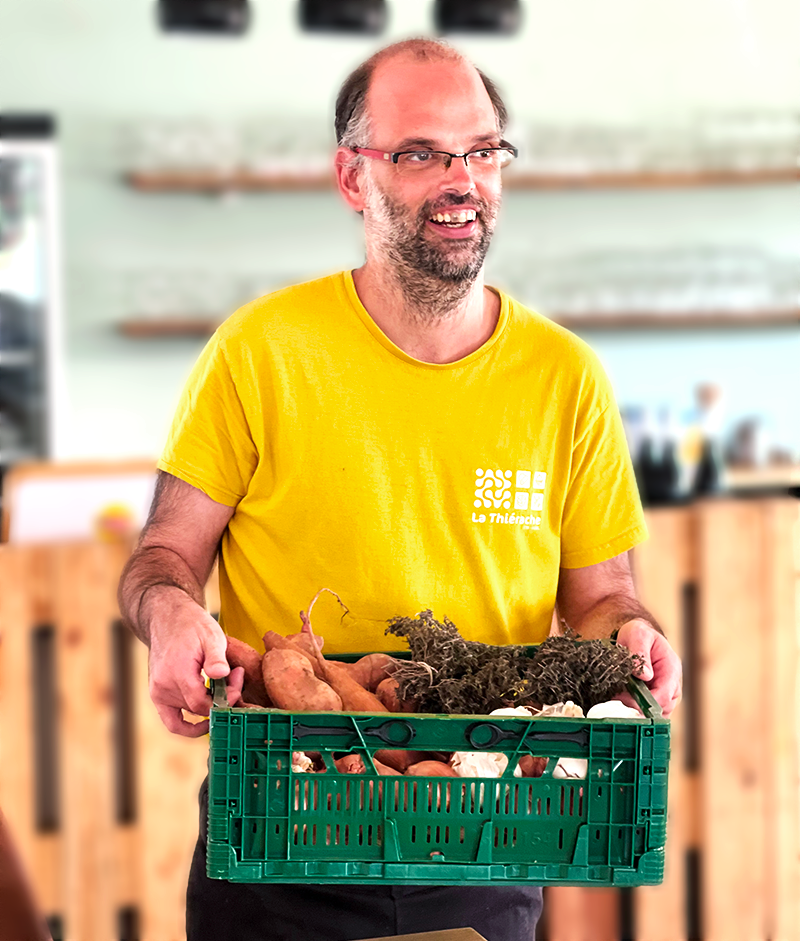 La Botte Paysanne (Sivry-Rance), La Boucherie Du Lac (Virelles), La Boucherie Depret (Macon), la ferme de la Sauvenière (Hemptinne), Au petit marché (Chimay)… We work with numerous local partners to delight taste buds from Momignies to the Lacs de l'Eau d'Heure.

Currently, we have three points of sale: at Camping des Lacs de Falemprise (rue de Falemprise 1, 5630 Cerfontaine), at Louis Delhaize in Boussu-lez-Walcourt (Chaussée de Beaumont 80, 6440 Froidchapelle), and at La Thiérache Bois (rue de la Poterie 22, 6464 Forges).
Cerfontaine
La Thiérache Chimay
Froidchapelle